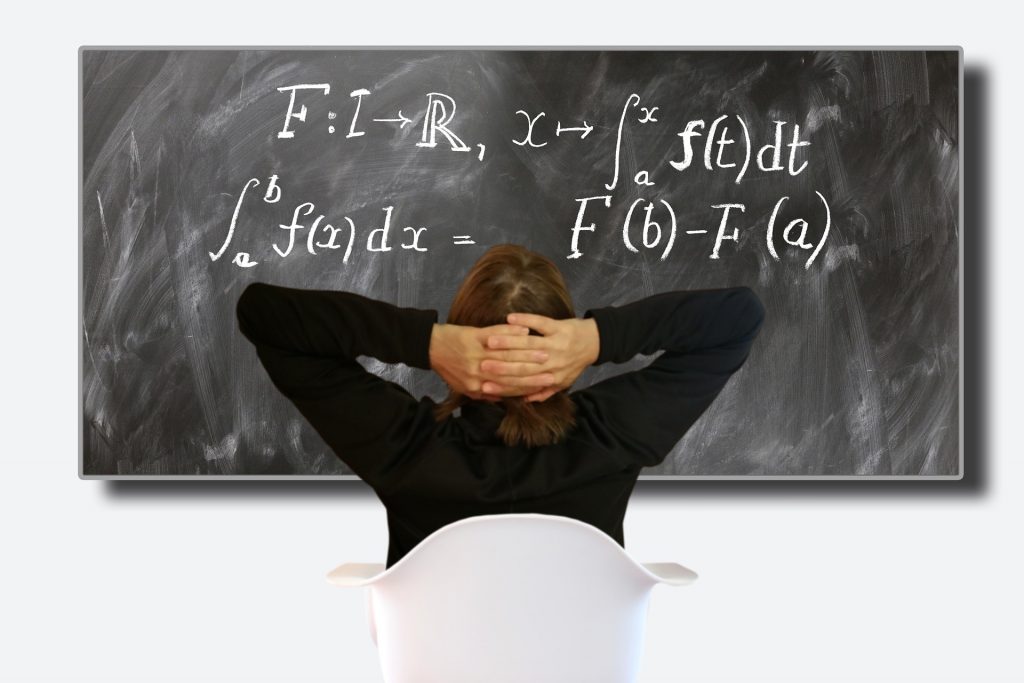 My Worst Moment: Running down four flights of stairs in the nearly empty Math building, tripping and falling as I stumbled outside, feeling sick to my stomach as I questioned if I'd "overreacted" to my 60+ year-old professor's advancements.
I Have Given Up On: Math. I loved it, I was passionate about it, I wanted to study nothing else. But I couldn't be in the classroom with HIM, and it destroyed my math career.
I'm Afraid: I overreacted. I under reacted. I misunderstood. I took it out of context. I should have reported it - did others suffer because I didn't? What was the real harm anyway? He never touched me - so why, 29 years later, do I still feel dirty and nauseous when I think about that night?
This Has Cost Me: $200,000 in lost wages/opportunity. $50,000 in therapy (largely covered by my insurance). $85,000 in related psychological treatment worsened by my trauma.
Something You Should Know About Me: I survived, and now am a talented, caring accounting professor who defends my students and my children from any sort of unwelcome advances or harassment.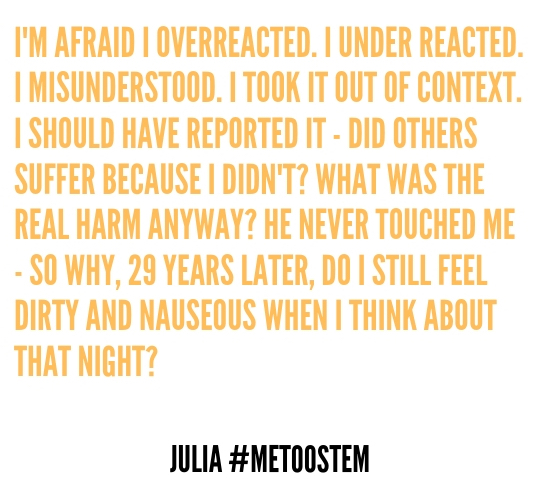 Is There a Bright Side? I learned a year later that over seven women had come forward against this professor, and yet nothing was ever done to him by the University. A few years ago, he retired with a full pension. If I'd put myself through the "he said/she said" of allegations, it wouldn't have made a difference. It's small comfort.
My Fight Song: Pink - You and UR Hand [YouTube link]
Secret Weapon: I listened to my gut and got out before he touched me. I'm incredibly proud of myself for that. My gut and my head kept me safe; my faith and my family keep me going.